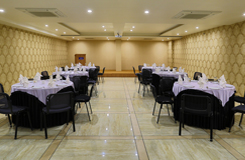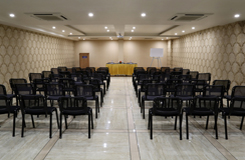 Shagun – The Meetings & Events Hall
Grand Kailash celebrates everything in grand fashion . As per the requirement is for a corporate conference or a festive ring ceremony, social get-togethers or kitty parties; this luxury & Business hotel in Aurangabad is ready to cater for all. !
Board Room
With the humble capacity of around 10 paxs, the boardroom proves to be as one of the best business meeting places ofAurangabad. It is well equipped with all the acoustic advanced technologies and is the best place for all your conferences and formal meetings.
Roof Top – Banquet Lounge
Planning a small Conference or get-together or veining chill out inviting environment can help to make it an unforgettable even.